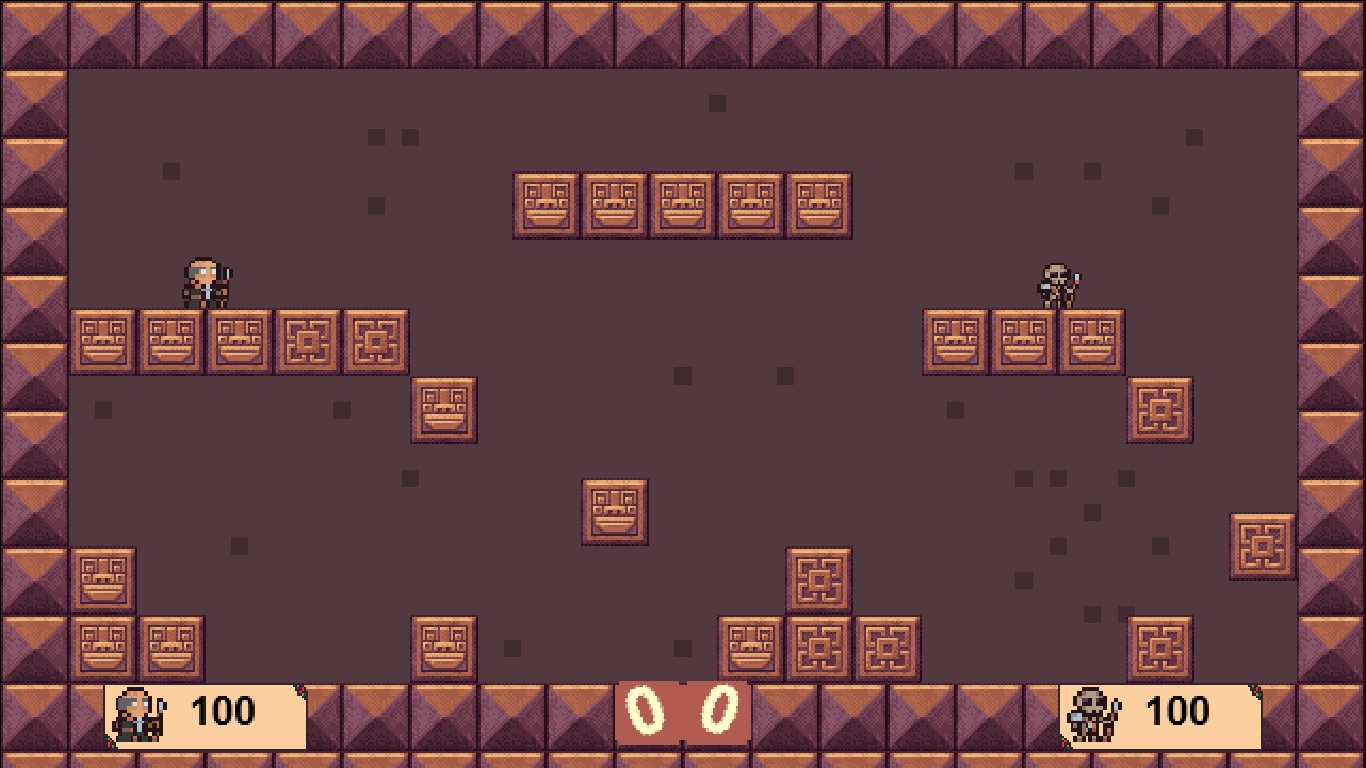 Parvus Arena
Parvus Arena v0.2 is out!
---
CHANGELOG:
Changed sounds for jump, hit and fireball
Added sound for next round
Added splash screen of a winner after round end
Fixed a bug when after one match game won't start another one
Removed 'About' and 'Help' buttons. They will be back in future
As my friends played the game they told me what they don't like about the game. Firstly, I changed the fireball sound because the old one was very loud and overpowered other sounds in the game. Since the fireball sound wasn't "8bit" anymore I had to change sounds for jump and hit too. Next update will probably be a major one that will include online multiplayer and new game-mode Bomb Tag.

Thank you so much for playing my game, I'm sorry for any grammar mistakes - English is not my primary language.

Files
ParvusArena-v0.2.zip
Play in browser
Jan 15, 2019